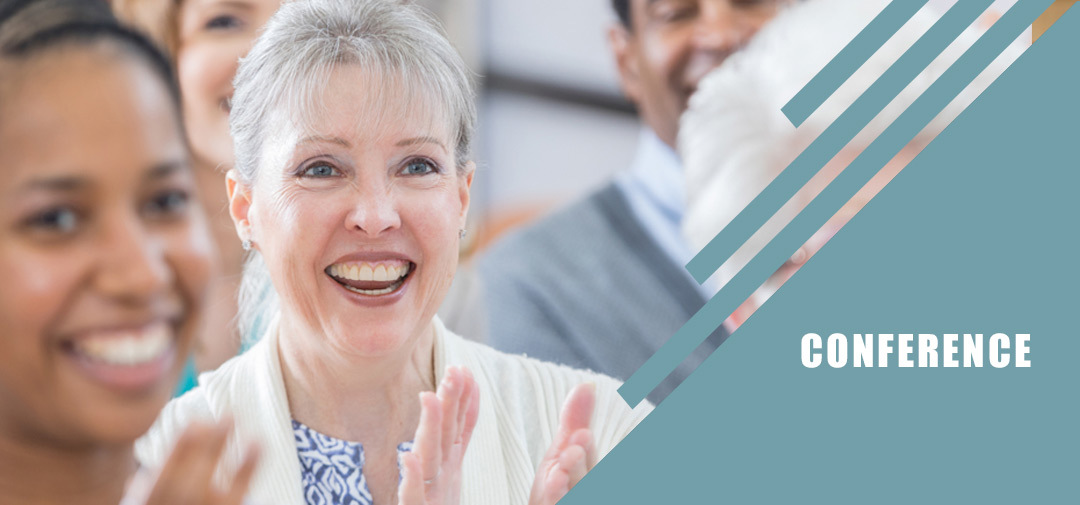 2018 WSFCCA Early Learning Conference Registration

October 20, 2018

​

6 STARS Hrs

The Washington State Family Child Care Association's annual Early Learning Conferences bring early childhood professionals from all around the Pacific Northwest together to experience an invaluable educational and networking opportunity.  If you are involved in the care and education of young children you do NOT want to miss this!   
This year we are excited to present three of Seattle's BEST early learning/motivational speakers; "Teacher Tom" Hobson, Erin Jones and Miriam Dressler.
​Learn more about our Conference. 
After submitting your Online Registration above (Option 1)  you will receive a "Success" notification. Proceed to the WSFCCA 
Store
  and pay your conference fees through PayPal.  You are NOT registered and a seat will not be reserved until payment has been received.  You will receive a completed registration confirmation from us once payment has been received and processed.  *No Refunds.  Attendee may transfer registration.  You must contact Joan Aarts to make transfer. 
Conference Schedule
​

​Introductions - 8am - 8:15am
SESSION 1 - Erin Jones, Keynote, 8:15am -9:45am
SESSION 2 - Miriam Dressler, 10:00am - 11:30am
Lunch - 11:30am - 12:45pm
SESSION 3 - Teacher Tom Hobson, 12:45pm - 2:15pm
SESSION 4 - Teacher Tom Hobson, 2:30pm - 4:00pm
​OPTION ONE:  ONLINE REGISTRATION
OPTION TWO:  MAIL-IN REGISTRATION
Complete the mail-in reservation form below and mail together with your check made payable to WSFCCA to:

​

 WSFCCA c/o Joan Aarts,

 561 Burnaby Ave SE, Olympia, WA 98501
If you are registering a group of 6 or more you must fill out a registration for each attendee and mail together with a check in one envelope to the above address. 

Please be sure to include STARS # for each attendee.

MERIT credit cannot be issued without attendee's correct STARS # and personal sign-in signature at the conference for each session attended in full. 
RESERVE A CONFERENCE TABLE FOR 10
Attendees registering a group of 10 or putting together a group of 10 individuals that registered may reserve their own conference table this year. Reservations are based on availability so sign up early. 
Contact Joan Aarts, 360.790.4211 

Venue

16500 Southcenter Parkway
Seattle, WA 98188
Hotel parking is free for attendees. 
WSFCCA Group Rate - $99.00 + tax and fees 

2 Double, 2-Room Suite or
1 King 2-Room Suite
To Reserve a Room Contact:

Double Tree Suites SOUTHCENTER (not SeaTac)

206.575.8220

Group Code: WFC
WSFCCA hotel group rate ends October 6, 2018.
Conference Rates 
(Early Bird - Ends August 31st)
​WSFCCA Members & their Assistants - $55.00 ea
Non-Members - $70.00

Groups of 6 or more - $60.00 ea

Groups MUST use mail-In Registration and complete a registration form for each attendee in group. Mail together in one envelope.  See  Conference Brochure for more information.

Lunch - $15.00
Pack a lunch or visit the many area restaurants 
Read Conference Brochure for Post Early Bird rates and Lunch Menu.
Session Topics
​

Session 1 - "Being a World Changer One Kid at a Time"   Keynote with Erin Jones
Erin will share her personal journey of the impact educators had in her life, as well as the journey that led her to being a champion for kids. She will share how she has witnessed the powerful impact of adults intentionally engaging the lives of young people over the last 26 years as a professional educator. 

Session 2 - "Sharing – The Real Story! Tracking Sharing Through the Ages & Stages of Child Development" with Miriam Dressler
Sharing is often seen as the ultimate social behavior in the early years but learning how to share is a process that takes years and years to develop and use. We'll look at how sharing develops from birth onwards, and how teachers can set reasonable expectations on young children to use this skill

Session 3 - "Educating Citizens Through Play" with Teacher Tom Hobson
Tom speaks about how children's play brings the habits and principles of democracy into 'early years' classrooms. He will begin by discussing the purpose of education in democratic societies and how and why we have managed to veer so far from the original intent, which is to educate citizens capable of contributing to the grand experiment of self-governance. In this full-throated support for play-based education, he details through his illustrative classroom stories and examples exactly how his curriculum works. Participants will learn the benefits of introducing these playful principles into their own students, the hallmarks of what makes a good citizen both in a classroom as well as a democracy, the traits and habits required for self-governance, and practical tips on how to implement these ideas in their own classrooms. It is an inspiring, often touching, often hilarious, and always eye-opening and empowering presentation.
Session 4 - "Speaking With Children So They Can Think" with Teacher Tom Hobson

In a very real sense, the language we use creates reality. Tom speaks on how the specific words we use, and how and when we use them, shapes reality for our students for both good and bad. Participants will have the opportunity to learn about the importance of: being clear and precise with language; honoring children without commanding or bossing them; using words to create a world of facts and intrinsic motivation; creating space in which children must do their own thinking and make their own decisions; and supporting children as they learn from the natural consequences of their behaviors.
​

Joan Aarts  360.790.4211 
Tekla Frederick  360.448.7310
About Training Reimbursement for This Conference
The Department of Early Learning (DEL) offers reimbursement for state-approved training
Read More